Brinkop Park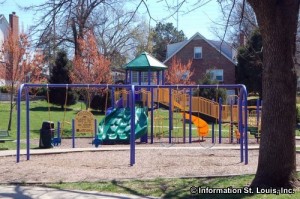 Brinkop Park
Nottingham Ave and Laurella
Shrewsbury, MO 63119
314-647-1003

Amenities: BBQ grill, ballfield, basketball court, drinking fountain, electric, lights on courts, multi-use court, pavilion with max capacity of 50, playground, restrooms, walking path, water spout.
Brinkop Park Related Links:
Photo Gallery for Brinkop Park - click thumbnails

The Brinkop Park Pavilion

Brinkop Park in Shrewsbury MO

Brinkop Park in Shrewsbury Missouri
Do you have a photo for Brinkop Park? Send it to us!
Submit Your Photo
St Louis Missouri Real Estate For Sale
Homes For Sale:
14080
Condos For Sale:
1136
New Construction For Sale:
658
Commercial For Sale:
2368
Acreage For Sale:
1729
Multi-Family 5+ For Sale:
98
Multi-Family 2-4 For Sale:
417
Lots For Sale:
4502
Total Properties For Sale:
24988