St Louis Economy and Business
St Louis has a diverse economic base. The region is home to a number of recognizable companies and has had the reputation of being a manufacturing center. Today, St Louis still has a large manufacturing base but the area is now recognized as the "BioBelt" as well. This is because St Louis has a number of businesses and institutions that focus on biotechnology. St Louis is also home to companies that are leaders in the fields of energy, financial services, information technology, and medical technology.
The "BioBelt"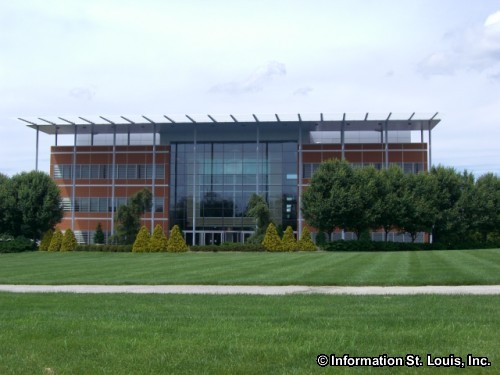 St Louis is recorgnized as the "bio-belt" because of the large number of businesses and institutions that are focused on plant and medical sciences. Among those businesses and institutions are the following: the Donald Danforth Plant Science Center, the Bayer, Washington University, University of Missouri-St Louis , Cortex Life Sciences District, MilliporeSigma, Missouri Botanical Garden and Southern Illinois University-Edwardsville .
In the area of "Energy"
Several energy producing corporations have their headquarters located in the St. Louis area. Two large coal companies call St. Louis home. They are Arch Resources and Peabody Energy. Arch Resources is a coal mining and processing company and is the second largest supplier of coal in the US. Peabody Energy is the world's largest coal company and operates 28 mines in the United States and in Australia. Other energy companies include Spire Inc and Ameren. Spire Inc is the largest natural gas supplier in Missouri serving the City of St Louis and 10 other eastern Missouri counties. Ameren Corporation generates electricity for communities in Missouri and Illinois. Another large energy producer in the region is the Wood River Refinery which is located in Roxana Illinois. It is co-owned by several oil companies including ConocoPhillips and covers over 2,000 acres with the capacity of refining more than 300,000 barrels of oil a day.
It's Not Wall Street But...
...St. Louis is a financial center. The Federal Reserve's Eighth District headquarters are located in downtown St Louis. The Eighth District includes portions of Missouri, Illinois, Kentucky, Indiana, Tennessee, Mississippi and all of Arkansas. St Louis is also home to several investment firms which are Edward Jones and Stifel Financial. When you also include Wells Fargo Advisers (formerly Wachovia and before that AG Edwards), the MasterCard Worldwide global technology operations center in O'Fallon and the CitiMortgage headquarters (also in O'Fallon Missouri), you have a large concentration of financial services companies.
Transportation, Shipping and Logistics
St. Louis, known as the "Gateway to the West", has such a central location, it could be seen as the gateway to everywhere! St. Louis is located within 500 miles of one-third of the United States population! And getting from here to there is made easy with six major rail lines including Union Pacific, Norfolk Southern and CSX Transportation along with Amtrak's passenger lines, and four airports with the ability to handle cargo as well as passengers which are St. Louis Lambert International Airport, St. Louis Regional Airport , St. Louis Downtown Airport and Mid America Airport and with one of the largest inland ports in the US, the Port of Metropolitan St. Louis, which extends 70 miles on both sides of the Mississippi River, and with the four major Interstates that run right through downtown St. Louis, I-55, I-70, I-44, I-64 and the beltway of I-270 and I-255 which runs around the region and connects all the Interstates. Companies that have locations in the St. Louis region have benefited from the region's central location and the ease of coming and going from St. Louis. The United States Department of Defense has also taken advantage of the region's central location. Scott Air Force Base, located in St Clair County Illinois, is home to the United States Transportation Command, one of 9 unified commands of the United States Department of Defense which is responsible for organizing the transportation of military forces to where ever they are needed around the world.
Manufacturing is Still Important
St. Louis has been a manufacturing center for over a century. At one point St Louis was the 2nd largest producer of automobiles. In recent years St. Louis has seen both Ford and Chrysler close their production plants. However, General Motors has a production facility in Wentzville. St. Louis remains a leader in defense and aerospace manufacturing. Boeing in St Louis is one of the largest defense contractors in the country with a large manufacturing presence in the area. St. Louis also has a strong food manufacturing presence, as well. Food manufacturers include companies such as Purina which produces Purina Chows in St. Louis, Anheuser-Busch, the world famous brewery of Budweiser beer, Bunge North America which manufactures food ingredients and DuPont Nutrition and Biosciences, which produces soy ingredients for over 1000 food products. Other companies involved in manufacturing include Barry-Wehmiller Companies, Belden, Lowell Manufacturing, GlobalWafers, Olin Corporation, Zoltek and Emerson Electric.