O'Fallon Park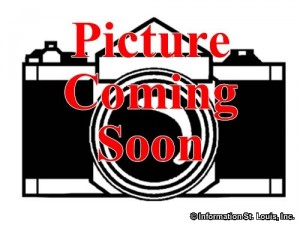 O'Fallon Park
West Florissant and Harris Avenues
St. Louis, MO 63147
314-289-5300 (St. Louis City Parks Dept)

Amenities: 5-acre fishing lake and boathouse; 3 picnic shelters; 3 barbecue pits; playground; 2 softball fields; 6 tennis courts; lighted basketball court; spray pool; 4 comfort stations.
O'Fallon Park Related Links:
Photo Gallery for O'Fallon Park - click thumbnails
No photos for O'Fallon Park at this time
Do you have a photo for O'Fallon Park? Send it to us!
Submit Your Photo
St Louis Missouri Real Estate For Sale
Homes For Sale:
14164
Condos For Sale:
1135
New Construction For Sale:
647
Commercial For Sale:
2380
Acreage For Sale:
1733
Multi-Family 5+ For Sale:
96
Multi-Family 2-4 For Sale:
415
Lots For Sale:
4513
Total Properties For Sale:
25083