O'Fallon Brewery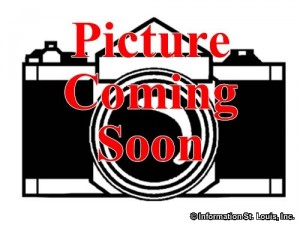 O'Fallon Brewery
26 West Industrial Drive
O'Fallon, MO 63366
636-474-2337

O'Fallon Brewery is located in O'Fallon Missouri in St Charles County. While O'Fallon Brewery does not sell directly to the public, their beers can be purchased at local stores and distributors in the St Louis area. Included in the list of beers brewed is the original beer that started the brewery-O'Fallon Gold. Others include O'Fallon Wheat, O'Fallon Smoked Porter and O'Fallon 5-Day IPA. Seasonal beers include Goat's Breath Bock Ale, O'Fallon Cherry Chocolate Beer, Cocoa Cream Stout and others. Free private tours of the brewery are available on Saturdays by reservation only and include a beer tasting session after the tour.
OFallon Brewery Related Links:
Photo Gallery for OFallon Brewery - click thumbnails
No photos for OFallon Brewery at this time
Do you have a photo for OFallon Brewery? Send it to us!
Submit Your Photo
St Louis Missouri Real Estate For Sale
Homes For Sale:
17871
New Construction For Sale:
540
Condos For Sale:
1349
Commercial For Sale:
2519
Acreage For Sale:
2012
Multi-Family 2-4 For Sale:
552
Multi-Family 5+ For Sale:
116
Lots For Sale:
5118
Total Properties For Sale:
30077