City of Moline Acres Missouri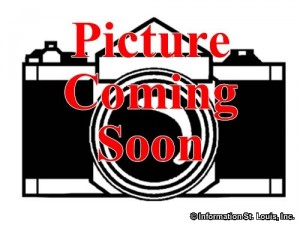 The City of Moline Acres Missouri is located in North St. Louis County, about 20 minutes north of Downtown St Louis via Interstate 70 and Highway 367. Important roads for the community are Halls Ferry Road, Highway 367/Lewis and Clark Blvd, Chambers Road and others. The population of the City of Moline Acres was 2,442 residents in 2010. The City officially incorporated in 1949.
Moline Acres Schools
The residents of Moline Acres are served by The Riverview Gardens School District. The District has nine elementary schools, two middle schools, an early childhood center and the Riverview Gardens High School.
Moline Acres Missouri City Hall
2449 Chambers Road
Moline Acres, MO 63136
314-868-2433

Fire: 314-428-1122
Police: 314-868-2433

Moline Acres Missouri Related Links:
Photo Gallery for Moline Acres Missouri - click thumbnails
No photos for Moline Acres Missouri at this time
Do you have a photo for Moline Acres Missouri? Send it to us!
Submit Your Photo
St Louis Missouri Real Estate For Sale
Homes For Sale:
13524
Condos For Sale:
1023
New Construction For Sale:
643
Commercial For Sale:
2317
Acreage For Sale:
1745
Multi-Family 5+ For Sale:
96
Multi-Family 2-4 For Sale:
430
Lots For Sale:
4485
Total Properties For Sale:
24263