City of Kinloch Missouri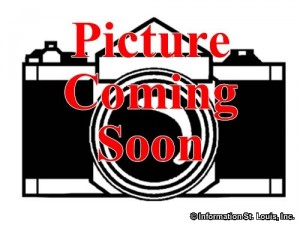 The City of Kinloch Missouri is located in North St Louis County, about 20 minutes northwest of Downtown St Louis via Interstate 70. Important roads for Kinloch are Highway 170, North Hanley Road, Mable, Suburban Avenue, Martin Luther King, Scudder and many others. The City of Kinloch was incorporated in 1948.
Kinloch Schools
The population of Kinloch has been drastically affected by the Lambert St Louis International Airport expansion and the property buyout by the airport. In 1990 the population was 2,699. By 2010 the population had declined to 298 residents. Kinloch residents are served by the Ferguson Florissant School District. The district has three high schools, seventeen elementary schools and three middle schools.
Kinloch Parks and Recreation
St Louis County manages the Kinloch Park located in the city of Kinloch. The park features 9 acres of parkland with a picnic pavilion with picnic tables, a playground, basketball court and baseball field.
Kinloch Missouri City Hall
5990 Monroe Ave
Kinloch, MO 63140
314-521-3335

Police: 314-521-9999
Fire: 314-428-1122

Photo Gallery for Kinloch Missouri - click thumbnails
No photos for Kinloch Missouri at this time
Do you have a photo for Kinloch Missouri? Send it to us!
Submit Your Photo
St Louis Missouri Real Estate For Sale
Homes For Sale:
14162
Condos For Sale:
1138
New Construction For Sale:
646
Commercial For Sale:
2384
Acreage For Sale:
1733
Multi-Family 5+ For Sale:
96
Multi-Family 2-4 For Sale:
415
Lots For Sale:
4512
Total Properties For Sale:
25086