Dierbergs Markets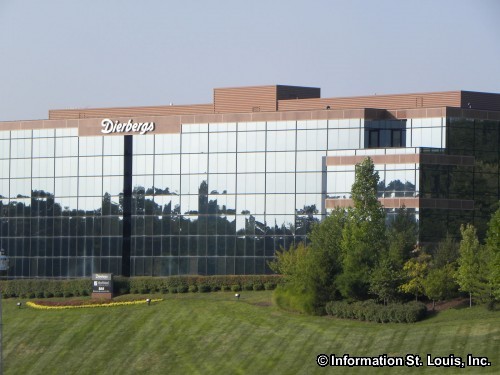 Dierbergs Markets, Inc.
16690 Swingley Ridge Ro
ad Chesterfield, MO 63017
636-532-8884

Dierbergs Markets, a local family owned retail grocery chain, is headquartered in Chesterfield Missouri. The first Dierbergs location was just east of the intersection of Olive Street Road and Interstate 270 in Creve Coeur. It started as a general store in 1854 and was purchased by William Dierberg in 1914. Today the fourth generation of the family are in the business and Dierbergs Markets employs about 4,000 people and has 25 store locations.
Dierbergs Markets Related Links:
Photo Gallery for Dierbergs Markets - click thumbnails
| | |
| --- | --- |
| Dierbergs Heritage Place Shopping Center | Dierbergs Corporate Offices |
Do you have a photo for Dierbergs Markets? Send it to us!
Submit Your Photo
St Louis Missouri Real Estate For Sale
Homes For Sale:
14183
Condos For Sale:
1138
New Construction For Sale:
649
Commercial For Sale:
2389
Acreage For Sale:
1751
Multi-Family 5+ For Sale:
96
Multi-Family 2-4 For Sale:
414
Lots For Sale:
4532
Total Properties For Sale:
25152