Faust Park Historic Village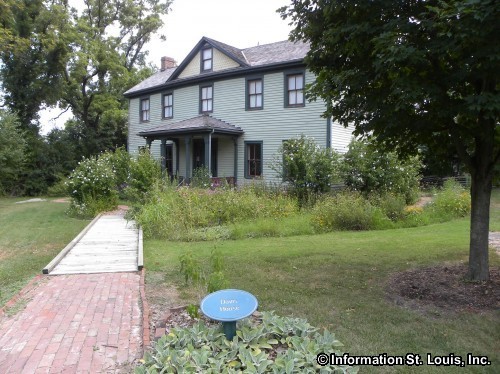 Faust Park Historic Village is a collection of nineteenth century St Louis County historic homes and buildings that, in the face of progress, were in danger of being demolished. They were rescued and then moved to the Historic Village by the St Louis County Parks Department and have been meticulously restored. The buildings date from 1840 to 1900 and feature the Yokel barn, the Mertz log cabin, the Alt Schoolhouse, the Conway House, the Davis House, the Sellenriek and Schlueter barns, the Spanish Lake Blacksmith Shop, the Fenton Mercantile, and other structures and gardens typical of the nineteenth century. The Miles A. Seed Carriage House houses the offices of Faust Park.
Visit Faust Park Historic Village
The Faust Park Historic Village can be toured year round for free on the exterior of the buildings. Download the Self Guided Tour brochure found on the park's website. Guided 90 minute tours can be scheduled by appointment and a fee is charged. The Village is open on select weekends May through August and during the Folk and Fine Arts Festival held on the fourth weekend in September. These weekends feature free tours of the inside of the buildings in the Village, staff in authentic period costumes and demonstrations of everyday life of people living in the nineteenth century.
Faust Park Historic Village
Faust Park
15185 Olive Street Road
Chesterfield MO 63107
314-615-8328 (for guided tours)


Faust Park Historic Village Related Links:
Photo Gallery for Faust Park Historic Village - click thumbnails

Inside the Mertz Cabin

The Yokel Barn and Blacksmith shop

Sellenriek Barn, built before the Civil War, originally in Town and Country southside of Highway 40

Alt Schoolhouse

Alt Schoolhouse, built in 1860's on Reinke Road, Ellisville MO

Interior of the Alt Schoolhouse

Schlueter Barn, built c. 1868, off Sulphur Springs Road on Catania Drive

History of Olive Street

Conway House

Conway House Heritage Gardens

Stairway in the Conway House

Conway House Heritage Gardens

Inside the historic Conway House

Warmbrodt Summer Kitchen, built 1850's in Lemay MO

Conway House, built 1850's on Olive, opposite Faust Park entrance

Conway House interior

The Conway House and gardens

Davis House, originally built on land adjacent to the Conway House, across Olive

Historic Landmark-Davis House, built 1840's

Inside the Davis House

Davis House stairway

Davis House parlor

Hoch House, built 1880, originally located at Olive and Chesterfield Parkway

Mertz Cabin

Historic Landmark-Mertz Cabin, built 1848

Mertz Cabin

Mertz Cabin

Mertz Cabin, dog trot style, home of Ludwig and Salome Mertz and their 6 children

Mertz Cabin, originally located on land that is now Maryville University

Blacksmithing demonstration in the Yokel Barn

Kaatman Blacksmithing Tools in the Yokel Barn

Yokel Barn, originally located at Conway Road and Chesterfield Parkway
Do you have a photo for Faust Park Historic Village? Send it to us!
Submit Your Photo

Full Service Real Estate Brokerage! I have been helping area buyers and sellers for 30+ years!
See More Info
314-332-1010 | 314-503-4663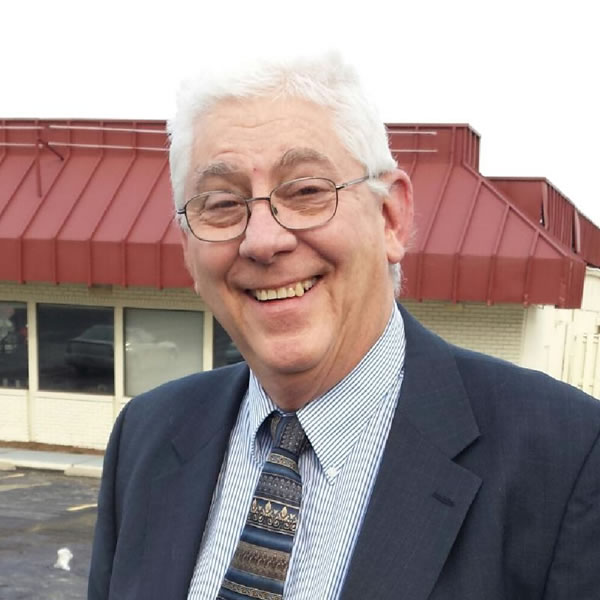 Helping clients with their law and taxation problems.
See More Info
636-248-0649
St Louis Missouri Real Estate For Sale
Homes For Sale:
17488
New Construction For Sale:
635
Condos For Sale:
1315
Commercial For Sale:
2478
Acreage For Sale:
2012
Multi-Family 2-4 For Sale:
569
Multi-Family 5+ For Sale:
116
Lots For Sale:
4914
Total Properties For Sale:
29527